Study of Google's AdWords and AdSense
The purpose of this deliverable is to understand the workings of Google AdSense and Google AdWords.
Google AdWords is an online advertising service that places advertising copy at the ad spaces available on Google's search result page. The choice and placement of the ads is based in part on a proprietary determination of the relevance of the search query to the advertising copy. The AdWords program includes local, national, and international distribution. Google's text advertisements are short, consisting of one headline of 25 characters, two additional text lines of 35 characters each, and a display URL of 35 characters. Image ads can be one of several different Interactive Advertising Bureau (IAB) standard sizes.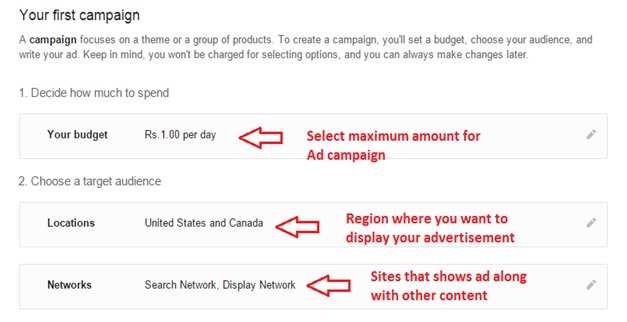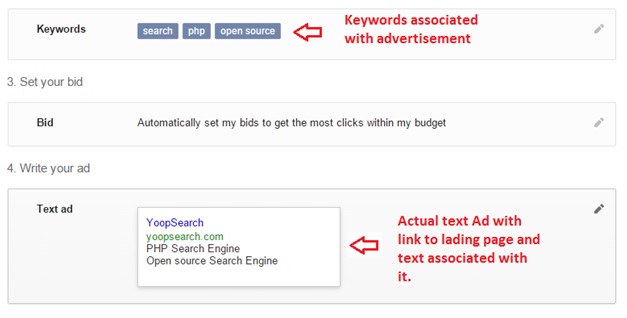 AdWords allows us to take the advantage of the millions of searches on Google where advertisers can create ads and choose when they want them to appear above to next to relevant search result. While creating advertisement, an advertiser enter words related to their product and then AdWords displays that ad when someone searches for that or related word. AdWords allows us to manage and control advertising spends. With AdWords, one can select maximum amount that he willing to pay.
Google AdSense is a program run by Google that allows publishers to display ads from auctioning systems like AdWords. These advertisements are administered, sorted, and maintained by Google, and they can generate revenue on either a per-click or per-impression basis. AdSense has a variety of ad formats including mobile web pages, videos, online games, TV inventory, parked domains, feeds and site search results.
Ads displayed by Google AdSense contain an advertising icon at a corner. This is known as AdChoices. It is not an online advertising provider but a set of principles a consortium of online advertisers have agreed to. It is used for interest based advertising. The icon indicates information about user's interest is being gathered to improve ads displayed for that user.
The question may arise in a publisher mind where will my ad appear on a search result page. Google uses ad space allocation strategy for that. Allocation of ad spaces happens according to some auction rules. In most of the auction rules, highest bidder gets most valuable ad space. Auction methods are mainly divided into two, which are open and sealed envelope auctions. Open auctions are public venue auctions where sealed envelope auctions are private enclosure of bids.In sealed envelope, auctioneer decides the allocation and charge for each item.