Deliverable 2
Title : Study the design architecture of the web-based IDE "Aurorasdk"
Description :
To study the design architecure of the web-based IDE "Aurorasdk" and prepare the design of our application taking care of Aurorasdk's limitations.
Following tasks are performed :
Downloaded the war file of Aurorasdk from its official site.
Installed it on my Tomcat server.
Created database for the tables application was using.
Studied the design architecture.
Checked for Aurorasdk IDE's limitation.
Screenshots :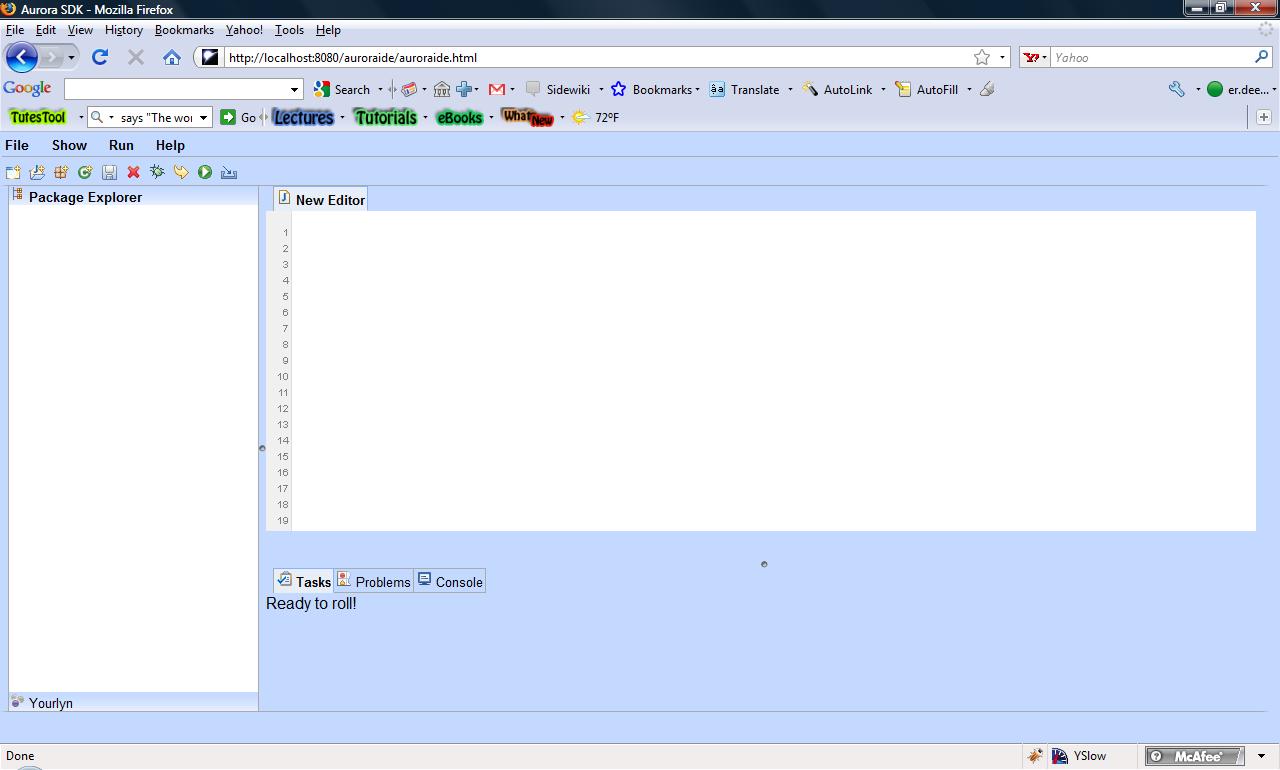 Fig 1 : Aurorasdk home page.
Relevant files :