Deliverable 4
Making the XUL tool bar button communicate with Yioop
Deliverable: Making a tool-bar button fire fox extension send captured links in Deliverable 3 to Yioop.
As part of making communication with yioop a POST request is made to yioop from toolbar button. All the links sent to Yioop are saved in a text file and a link is added to access this text file.
Yioop with added link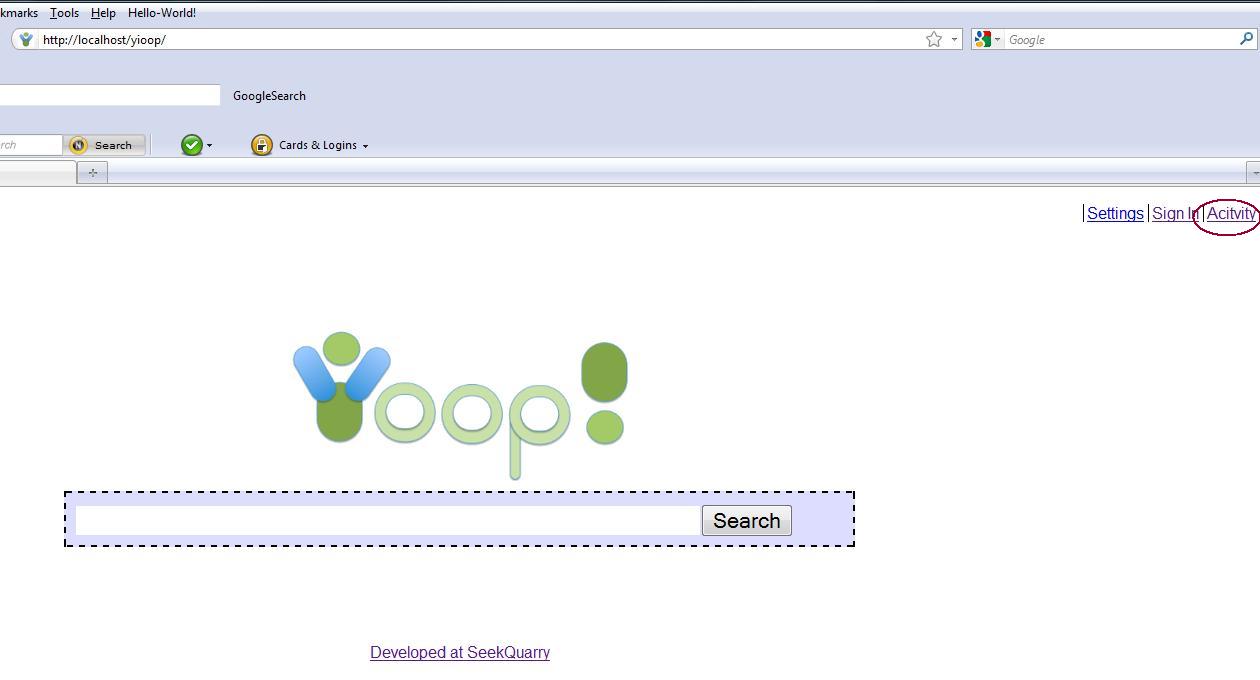 Text file with the links at Yioop site.